Ezekiel O'Brien
It is important to read this well-written site thoroughly; this massage offering is unique. Warmly, Zeke.
Welcome to Simply Good Bodywork Outcalls by Zeke. A unique, two-decades-in-the-making, deeply nurturing massage and bodywork offering. I am a mobile and traveling bodyworker based out of Truckee, California. Since 1997, I have taken pride in bringing a palpable passion to my evolving bodywork offering. My informed, loving touch skillfully blends technical bodywork with the fundamentals of Kundalini yoga and soothing Esalen-infused bodywork. Our shared session is a dance between the intensity of focused deep tissue massage, and dreamy, enveloping, nurturing touch. My intention for our session is that our shared time leaves you feeling whole, integrated, and furthermore deeply touched. If you are looking for the finest in therapeutic, in-home outcall massage, which is deeply heartfelt, warmly sensual, and full of transformative touch…Welcome!
Myofascial
An opening of my massage and a hello. The sensation of "myo" work is that of a friendly Indian burn. "Myo" strokes by nature are accomplished without oil. Myofascial massage consists of slow, connected strokes to move, shape, and open the fascia so that your muscles can find comfortable space.
Kundalini Flow
Wavelike, delicious long strokes without end, my style of Kundalini Flow is trance-inducing, energy raising, sensual and a prominent part of my massage riff. My mentor, the late Glenn Wilson of Tucson, AZ, was an accomplished Esalen practitioner. Furthermore, I enjoyed a one-year internship at the Esalen Institute of Big Sur, California where I attended the in-house Esalen Massage program.
Nurturing Swedish
A lotion-aided massage. Featuring sumptuous sensual head-to-toe long strokes (effleurage) mixed in with kneading massage moves (petrissage). The flow teases out tightness in tired muscles. My style of Swedish is deeply relaxing and hypnotizing. When in the throes of deeper, more intense bodywork, I return to the hypnotizing and grounding Swedish riff, often to deeply integrate the changes.
Focused Trigger Point Work
AKA knot work, shiatsu, or accupressure. Firm, direct, pointed, and patient holding of bunched-up muscle. The goal is to break up the blockages which enable discomfort and tightness. Point work "hurts so good" because it floods the body with yummy endorphins.
Educated Deep Tissue
During deep work, I listen to your body and use my knowledge of anatomy to go deep without danger. A decade of listening and working with athletes and large adults informs my highly-skilled style of deep work. After my deep tissue you will be able to walk comfortably the next day, and your challenged muscles will be addressed deeply with care.
Yoga-Based Stretches
Stretches are a big part of my massage offering. As a lifelong big man and dedicated yoga practitioner, I love a good stretch. Flowing from my experience, I employ and transfer various asanas (yoga routines) from the yoga mat to the table and into your massage. Furthermore, in reality, attempting to stretch yourself is a bit like tickling yourself. . .it's always so much better if you have a helping hand (or body) to assist in your stretchy bliss.
Gallery
See the world through My Lens
---
Frequently Asked Questions
How are you addressing COVID-19 in your hands-on work?
I double-mask while giving a session and suggest you do also while receiving your session. Ventilation is encouraged, and if you have space I recommend doing the session outdoors. I also get tested on a regular basis. I have three doses of the Pfizer COVID-19 vaccine, including a booster of Moderna.
---
Schedule
Keep up with me on my travels.
---
June 1

-

June 19

May 1

-

May 26
Kind Words from Two
Decades of Dedicated Touch

Check out Simply Good Outcalls on Yelp
---
Michael McCarthy
Santa Monica
"I have received massages from Zeke for over 10 years, and I see him whenever he is in town. His massage is a wonderful combination of deep tissue, body-long Esalen strokes, and wonderful stretching using his strong hands, elbows, forearms, and knees. His movements are like a dance around your body that will leave you in a dream like state. He will find every stress point and leave you relaxed. He responds quickly to messages and is absolutely dependable. He has a friendly, mountain-man personality and his massage is spiritually nurturing. Time spent with him is simply the very best body work that I have experienced."
Craig A. Smith
Santa Fe, New Mexico
"An excellent massage session, fully up to previous experience and expectations. There was plenty of deep pressure varied by lighter touch, and very good attention to problem areas including neck and shoulders. I would recommend this masseur at the highest level."
Angela Lim
Berkeley, Ca
"I feel very lucky that I found Zeke and even more lucky that he has time on his calendar to work with me and my back and hip issues. Zeke has an amazing sense of how to work on problem areas as he has had many years of experience providing body work to his clients. For those of us who are athletic and tend to push our bodies to the limit, we depend on healers like Zeke to help us recover so we can keep doing the sport or activity that we love. He has been absolutely professional and very helpful in my two years of working with him and I hope we continue to work together for many more years!"
My News



Creativity Is The Language Of Success. Kitchen Is Its Grammar.
tempor incididunt ut labore et dolore magna aliqua.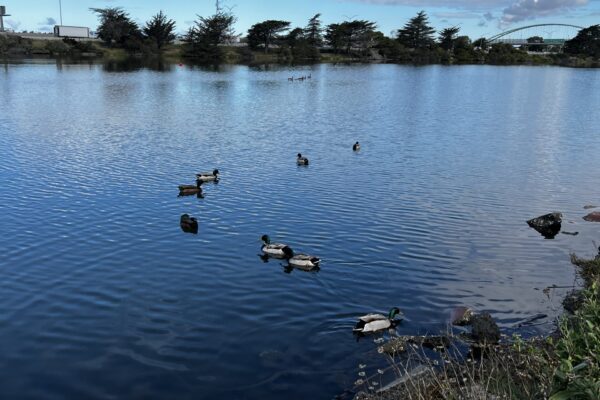 One of the challenges to living on the road is finding the balance of exercise. For the past five years, I've been a member of Anytime Fitness – a franchise of 5,000 gyms in 50 countries which
offer 24-hour access around the world. In other words, perfect for nurturing a traveling massage therapist!
One of the fabulous things about Anytime Fitness in America is they're often located in small towns like Ely, Nevada…which makes it convenient to explore beautiful country yet still have
access to working out and great showers.
Once you get the hang of the diverse locations, it's fun to see what franchisees do with their offering. Some offer group classes, training and community while others are strictly just gyms.
Some are stand-alone locations while others lease a space in strip malls. When I come to you for a massage, you can bet I'm either coming from, or heading to, an Anytime Fitness some
time that day.
In Health,
Zeke
Read More
---
Contact Me

My preferred method of first contact is by thoughtful e-mail or text. In your appointment e-mail or
text please let me know a bit about you and what you are seeking from your session.
I appreciate the understanding and your care to make initial contact through clear and concise
typed communication. If you e-mail please remember to include a contact number.
---
ADDRESS
Outcall:
Your Place
---
MAIL
---